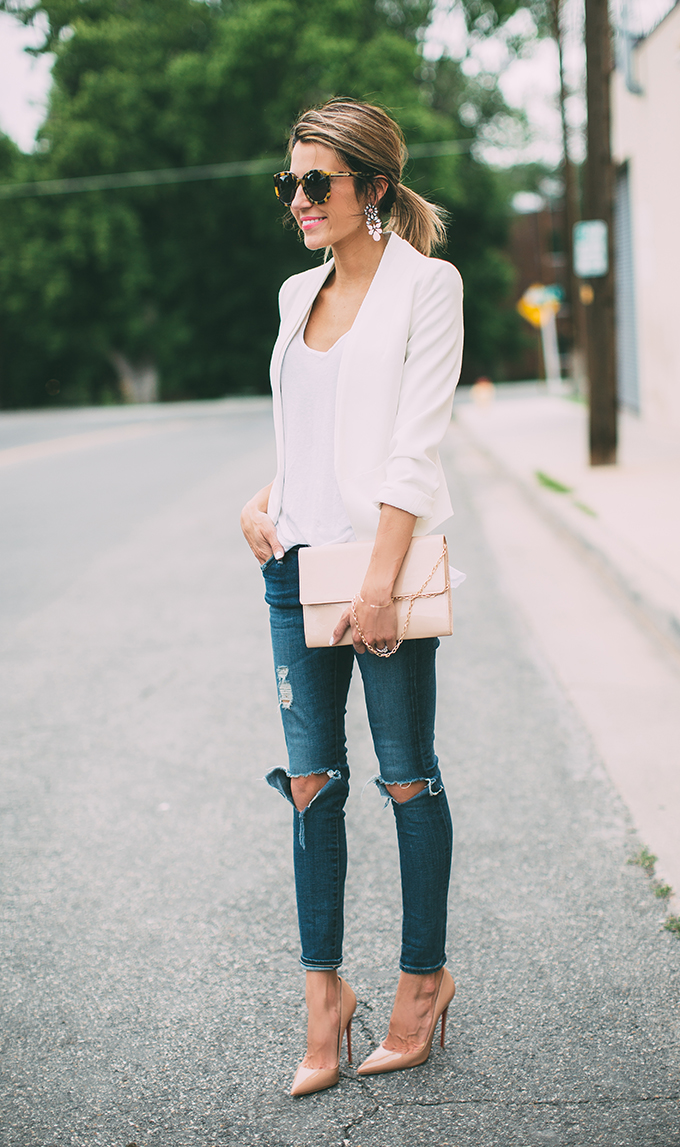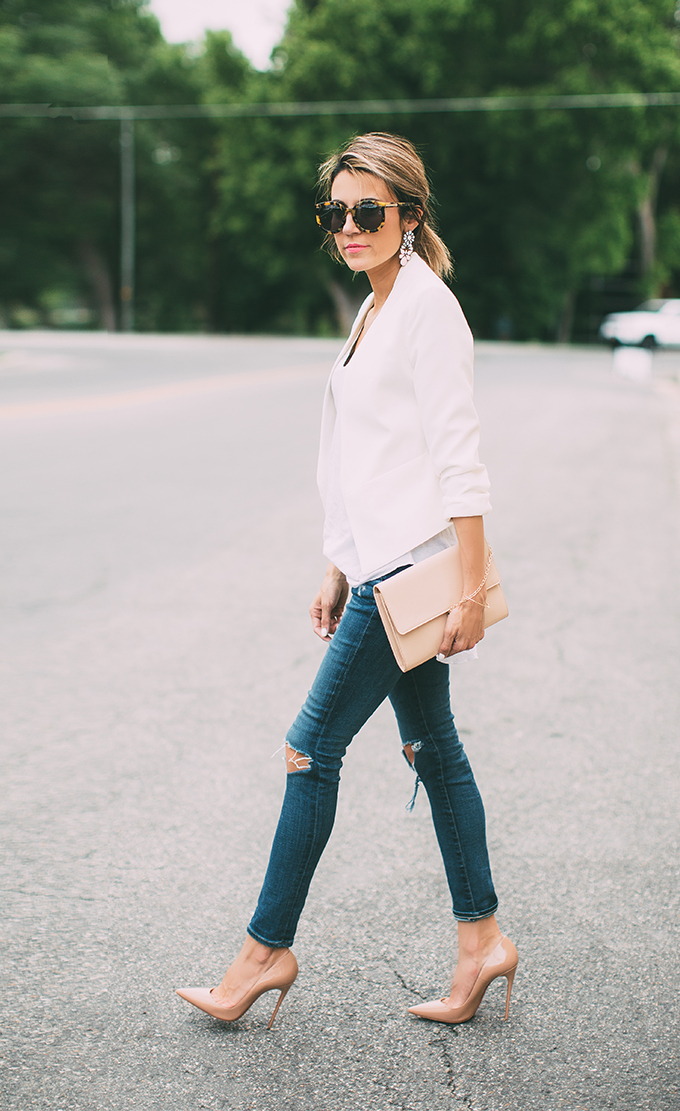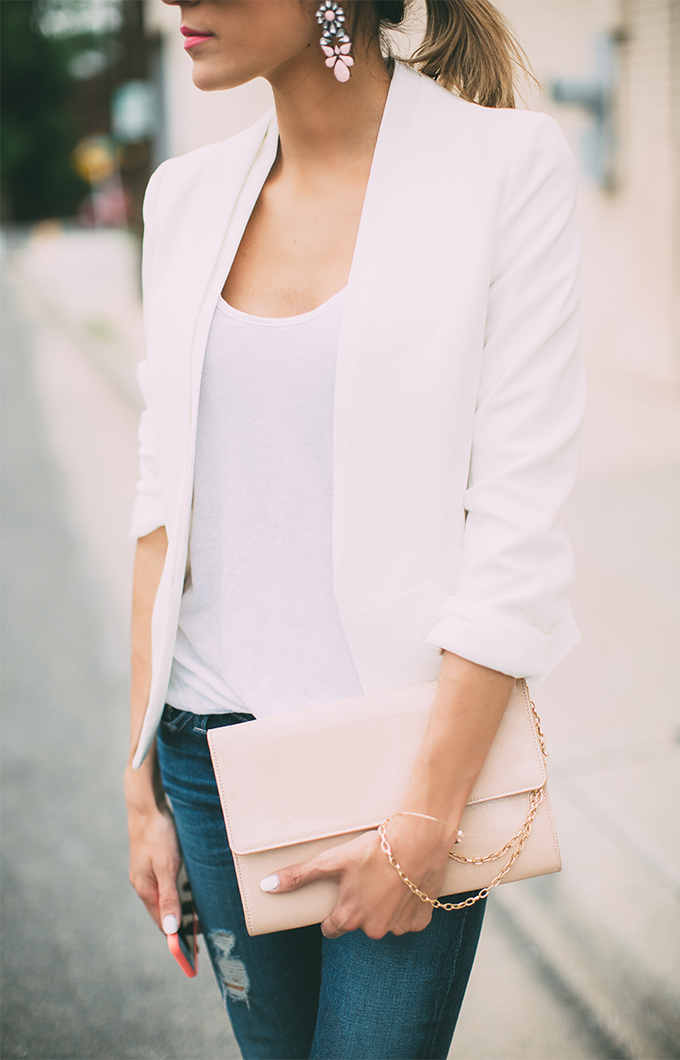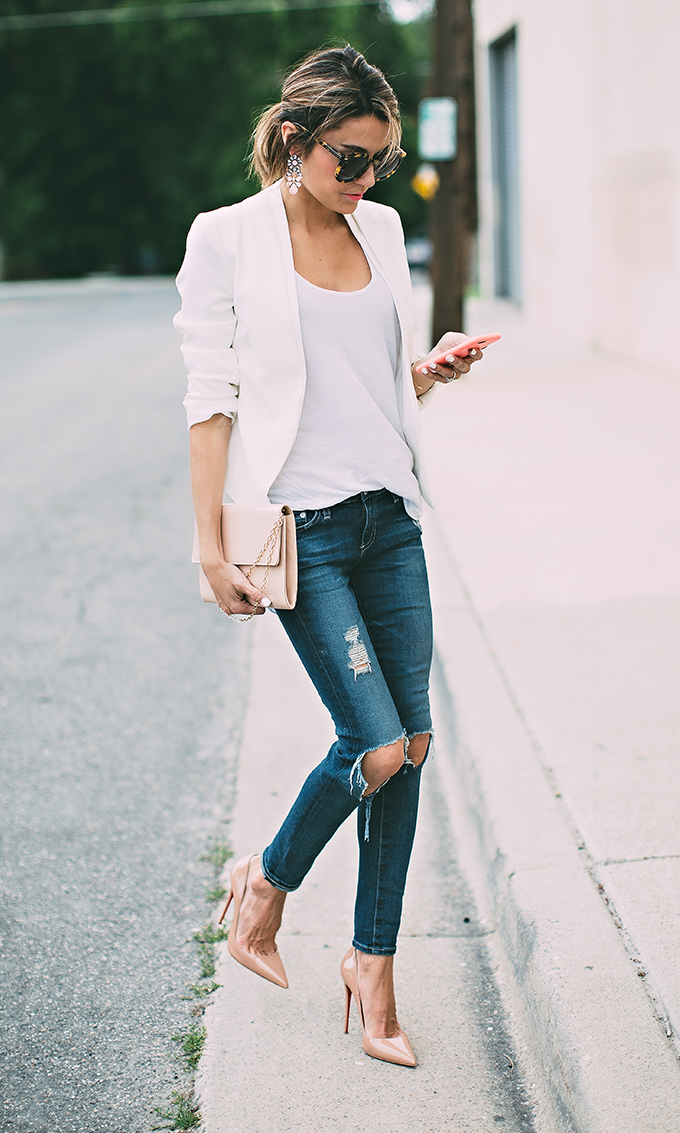 DETAILS: WHITE BLAZER  (UNDER $100) || WHITE TANK || DISTRESSED DENIM || NUDE HEELS (MORE SIZES IN SIMILAR STYLE HERE) || BLUSH CLUTCH || SUNGLASSES || EARRINGS || GOLD BRACELET
I am a firm believer that a lot of times less is more when it comes to fashion. Minimalism is the ticket to pulling this look off. Here are a 3 easy ways to hit that perfect, basic minimal look:
1.) Start with crisp, clean whites or a classic white & nude or black & white color combo for a quintessential minimalist look.
2.) By simplifying all other features in a minimalist look, the structure and cut of a piece becomes the focal point of a look. The biggest key to putting together a successful minimalist look is sharp lines – it makes the minimalism look intentional instead of accidental. I love the cut and lapel of this white blazer – the structure and crisp white look is understated but elegant. Also loving this long sleeveless vest for spring and summer.
3.) Just because accessories are your thing, don't count yourself out of the minimalist game! Simple accessories like adainty thin bracelet, stackable rings (love this set!), or other understated jewelry puts the finishing touches on any minimalist look.
BIG NEWS: Nordstrom half yearly sale just started today!! You know Nordstrom is my like one in all store so I am excited to hit up the deals (UP TO 40% OFF!). Below are a few of my favorites – I will share more this week. This sweater I wore in a couple posts ago is 40% off. I'm dying over these shoes and I just added this and this to my shopping bag.